Color Management Software
Color Mate Pro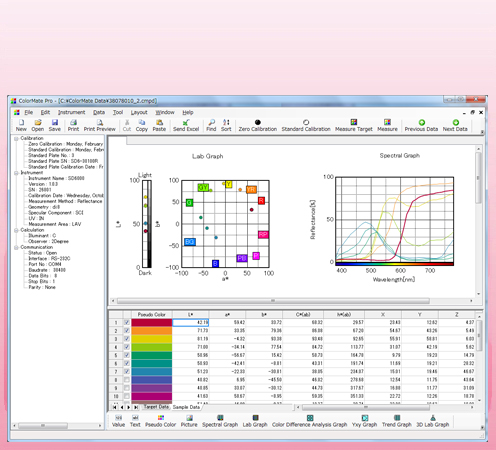 Color Mate Pro is a new software product for color management with the screen layout function. It allows a user to freely layout screens of measurement values and various graphs on the display of personal computer, and save the layout data into memory. The data of Color Mate 5 can be read into this new software, which is really easy to operate and its efficiency of analysis has made a quantum leap.
Features

This is color management software to receive, analyze and manage color data by linking up with color measuring equipment.

It has the layout function that enables free screen layout of measurement data and various graphs. Screen layout data can be saved into memory.

This software enables to save 500 pieces of reference value data, 500 pieces of sample data and 1 screen layout data into one file.